ABOUT CAN YOU FIND ME NOW?
Can You Find Me Now is a Marketing Consulting firm located in Los Angeles, California.
Our main focus is to develop a functional and manageable business plan to increase the flow of clients to a business. We help companies and/or individuals improve their website's presence on the Internet using Search Engine Optimization, Pay-Per-Click/Google AdWords marketing campaigns, Social Media Marketing strategies, and Email Marketing methods.
We provide photography and videography services in addition to content creation and webinar development. We also help clients find sponsors, and produce on-location events. We are Marketing Consultants, SEO experts, Internet Marketing Strategists, and Google AdWords Pay-Per-Click (PPC) Campaign specialists.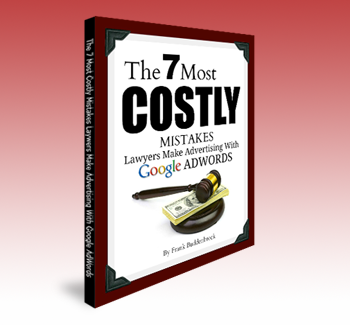 Frank Buddenbrock

Founder
"The Einstein of Google Ads"
Author- The 7 Most Costly Mistakes Attorneys Make Advertising with Google Ads
Frank has consulted with numerous legal and professional firms, healthcare practices, online retailers, and service providers.
He has held numerous seminars demonstrating the finer, more successful SEO strategies for appearing on Google's first page. To date, company after company after company has enjoyed Google first page status.